The CFT Project
The CFT is a homebrew mini-computer made from scratch out of discrete logic chips. 'From scratch' means I've designed the instruction set, data path, processor, computer, software stack, cross-assembler, emulator, software toolchain and even some of the hardware tools needed. I'm in the process of building and documenting it all. The processor, front panel and debugging/testing harness are ready and being tested at this point.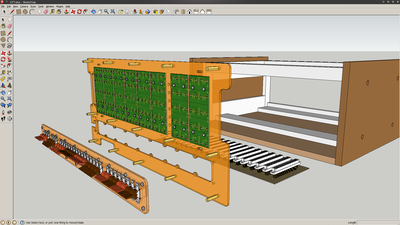 CFT Panel Assembly, Front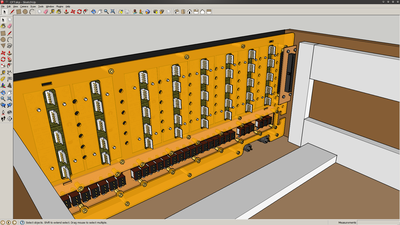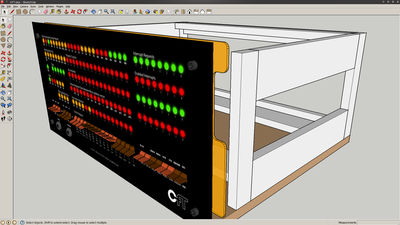 The CFT Homebrew Processor: First Program!
The CFT processor running its first program, entered and executed through the front panel.
The CFT Processor: Fetch Execute Cycle
Part of the CFT Processor running fetch-execute cycles on the temporary front panel.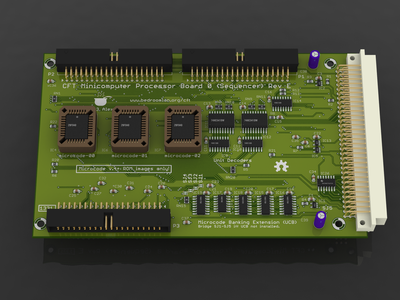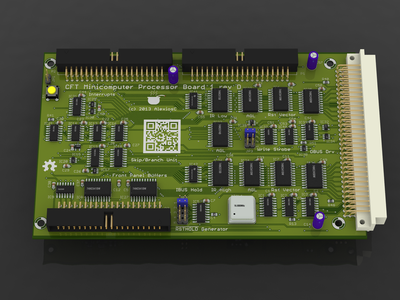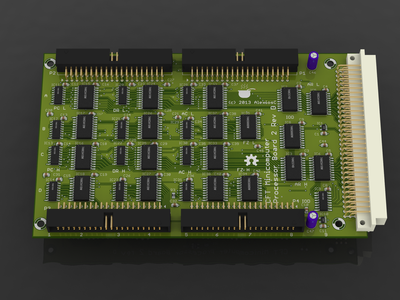 First Tests of the CFT Microcode Sequencer
The first few seconds of the CFT's microcode sequencer running at the breakneck speed of 1 Hz. The sequencer, which takes up most of Processor Board 0 (PB0) has been manually configured to execute microcode for the TRAP instruction.
SpeakJet® Tests
Testing a SpeakJet® chip on a breadboard using Python.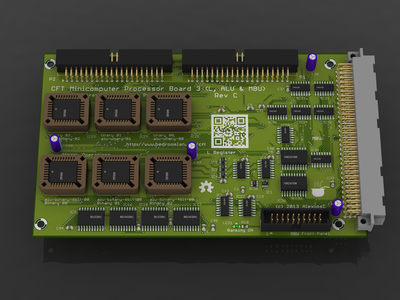 CFT VDU Card Tests
A very early feasibility test of the CFT graphics (VDU) card generating a VGA-compatible signal and demonstrating its various registers and functions.