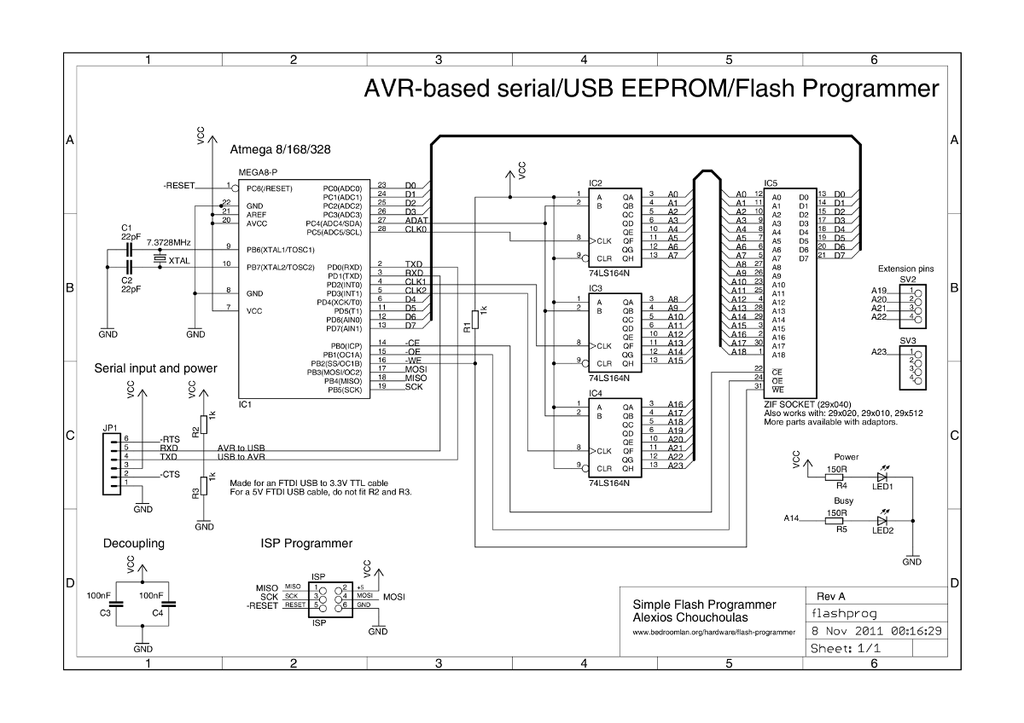 Schematic drawing of the programmer's hardware.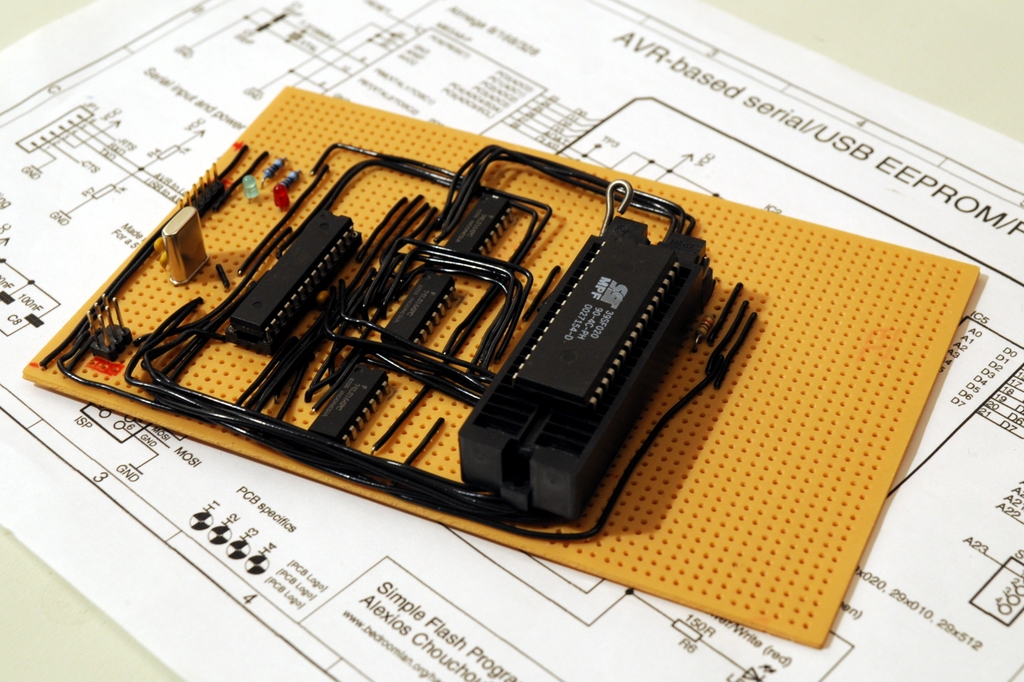 Software
The control software allows for a modest amount of human interactivity, although you'll need a microcontroller with more than 8K of Flash RAM for a better feature set. The interaction is a little bit like a Hayes-style modem (you know, the type with the AT commands). Of course, this isn't quite enough for practical use.
A Python program, flashprog, takes care of the computer-side of things. It allows you to read, write, verify and erase memory chips. The Python program (and some of the microcontroller firmware) were written to cover my own needs, so there are absolutely no guarantees the software will work for parts other than the ones I have handy. I will update the software and firmware as I get my hands on more parts I need to program.
Both the software and hardware are provided under the terms of the GNU Public License (GPL).
Download
You can find everything here, including Eagle schematics, firmware, source for the firmware, and the flashprog program.
Flash Programmer schematics and source code