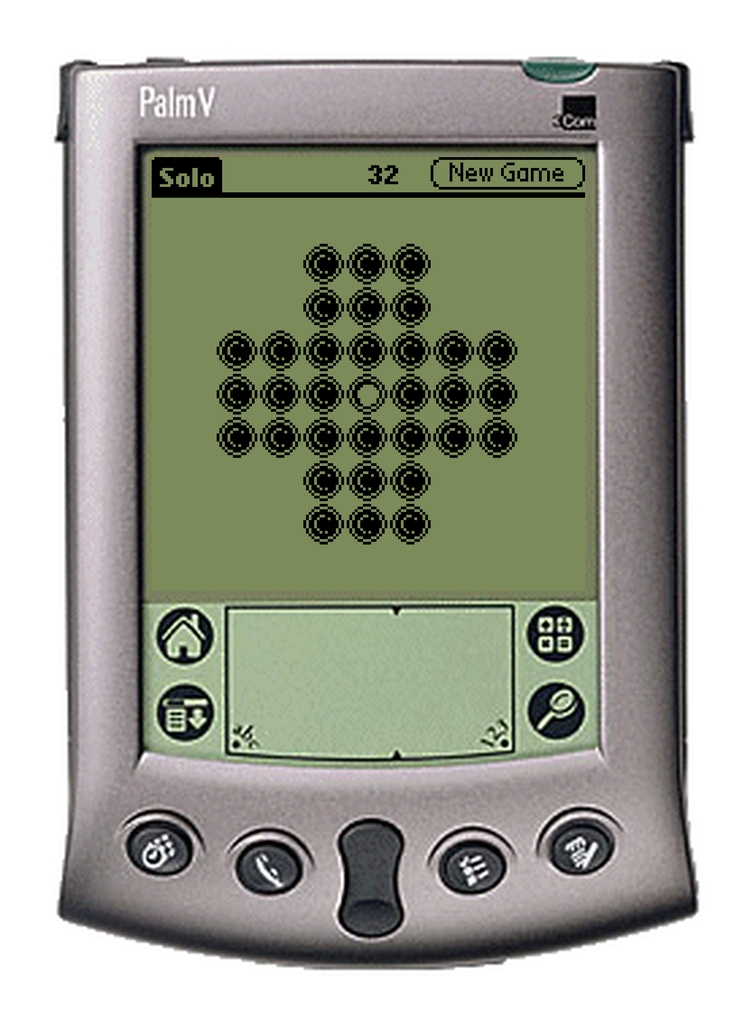 Solo screenshot.
Solo
Solo (an implementation of Peg Solitaire) is a very simple and small puzzle for Palm devices. Remove pieces from the board by jumping over other pieces, until either there's only one piece left, or no moves are possible. This version contains seven different board setups to try. Includes English and Greek version of the application, plus (badly written) source code.
I wrote Solo it to learn the fundaments of programming on the Pilot. As such, it's probably quite badly written and missing a few things to make it right, but here it is nevertheless.
You'll need to install SoloLevels.pdb and one of the solo-*.prc files. Read the instructions on the Pilot.
Please let me know if you've added anything interesting to the source code, found a bug, or have a new level to add. I suspect some of the levels may be unsolvable, but haven't got round to building a solver yet.